Lab Members & Collaborators
Principal Investigator



Benjamin van Buren

Assistant Professor of Psychology
vanburenb@newschool.edu; CV


Ben conducts research on visual perception, focusing on the perception of seemingly higher-level visual properties, such as animacy and intentionality. Ben's broader research interests include the relationship between perception and higher-level thought, the psychology of art and aesthetics, and interaction design. Before joining The New School's Psychology Department, Ben worked with Johan Wagemans at KU Leuven, and with Brian Scholl at Yale.
Grad Student Lab Members
Sara Obaid Ul Islam
MA Student
obais348@newschool.edu

Sara is interested in how our prior experience with visual environments (e.g. natural scenes, websites) changes the way in which we attend to and extract information from them. As a case study, Sara is currently investigating how people deploy attention when viewing social media, which have overnight become a fixture in homo sapiens' visual ecology. Sara comes to us from Pakistan, and has received a Fulbright Scholarship to support studying at the New School.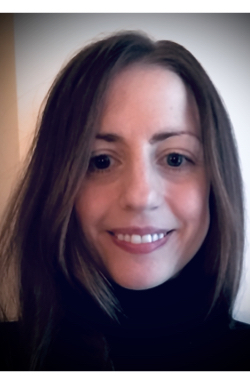 Mariah Woodruff
MA Student
woodm437@newschool.edu

Mariah's research focuses on how we see objects not only as having shapes, but also as having separate, functionally significant parts — such as when we see a shape as having a front. Her research investigates how fronts are perceived, and the consequences of such perception for motor behavior. Prior to entering the Psychology program, she completed a Master's degree at Parson's School of Design. Together with Michael Schober and Aaron Hill, she also studies how to design hurricane maps for non-experts, in order to optimally visualize uncertainty and improve risk evaluation.
Friends of the Lab
Jimin Park

Design Researcher
jmpark913@gmail.com

Jimin conducts research on how visual attention works 'in the wild', in designed spaces around NYC. Before joining the lab, Jimin completed an MS in Urban Planning at Columbia University, and before that, she worked for the Manhattan Borough President's Office as a policy analyst.